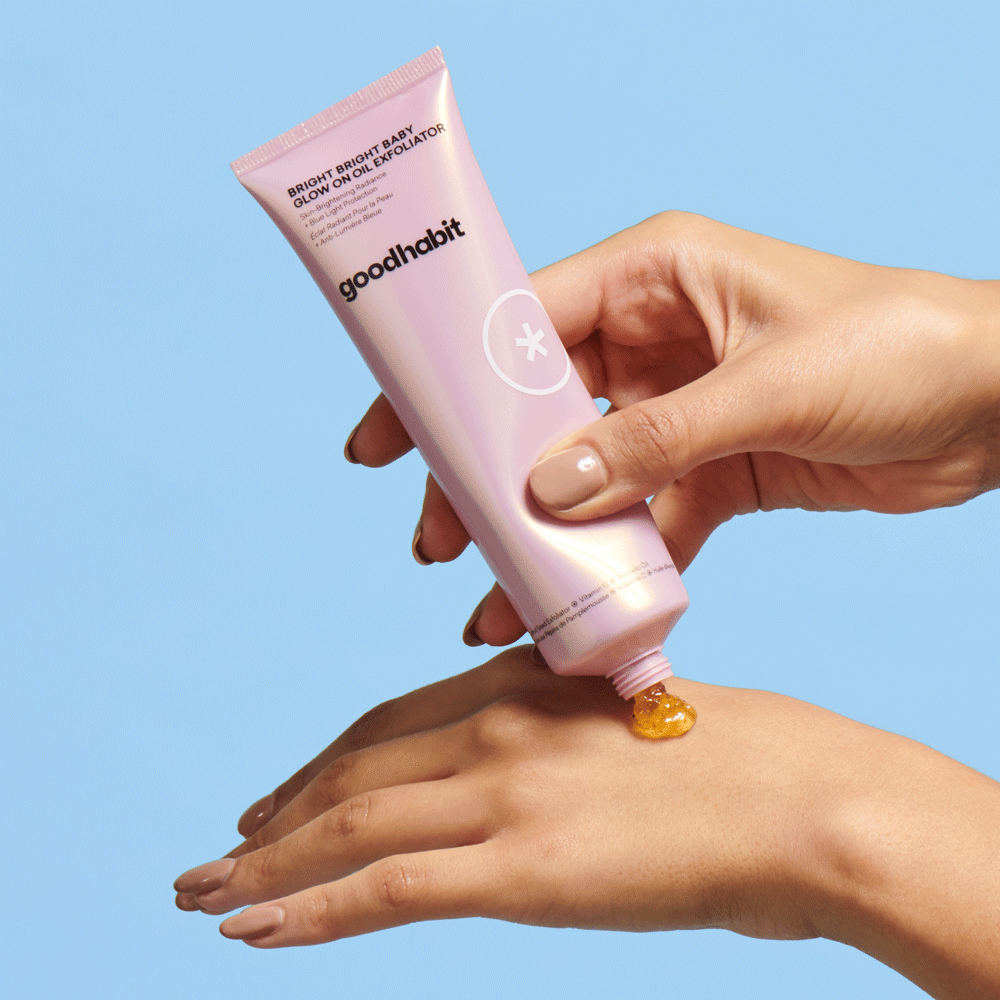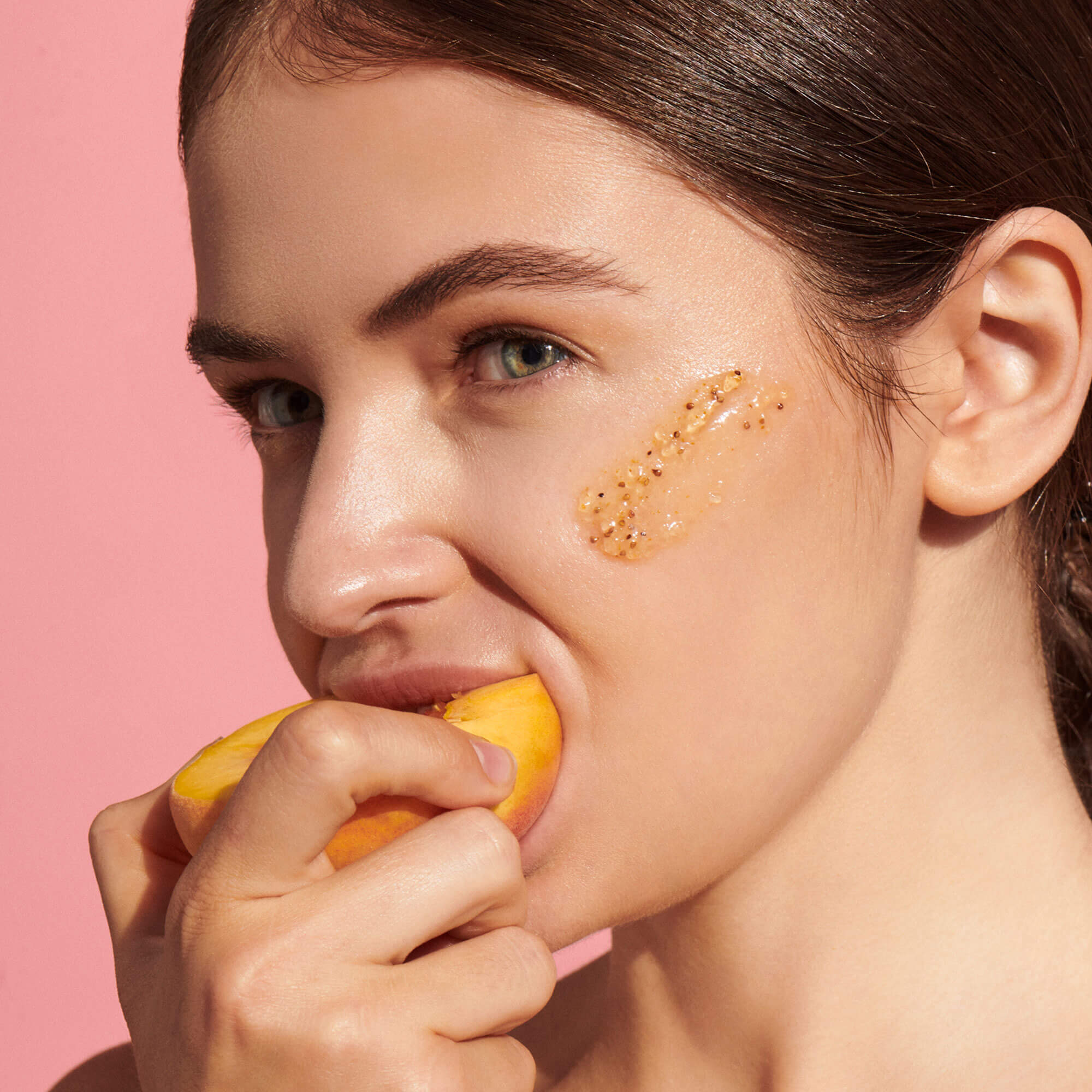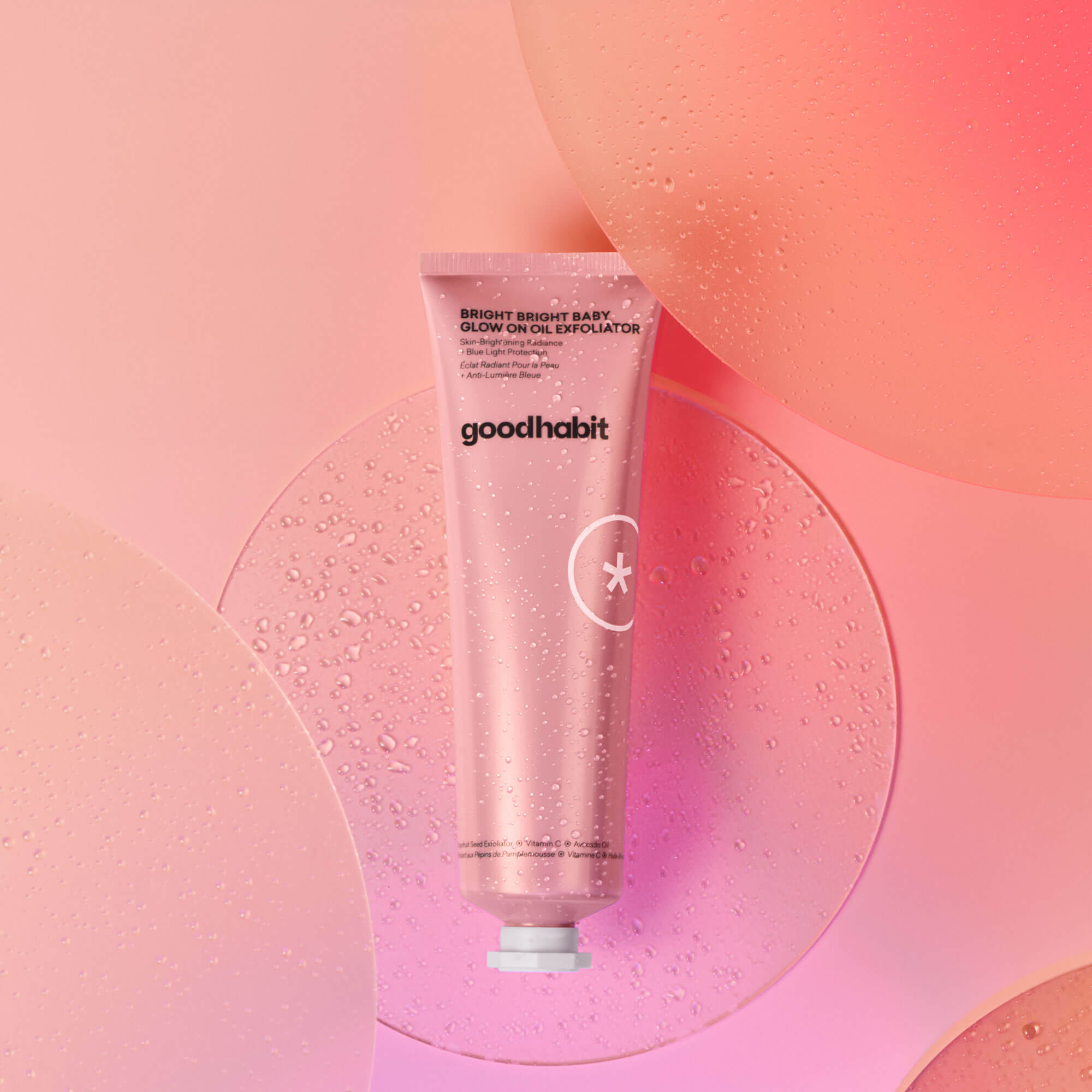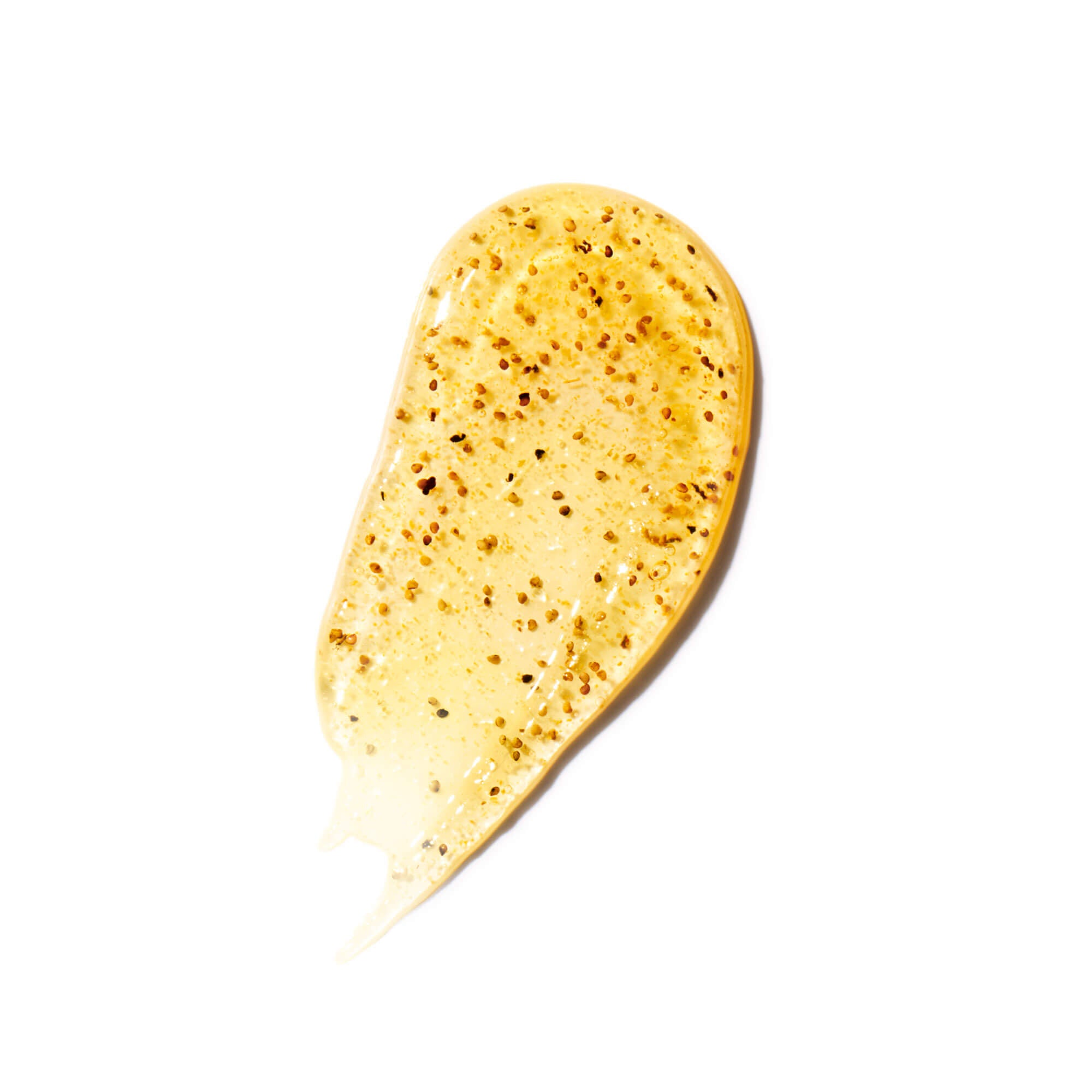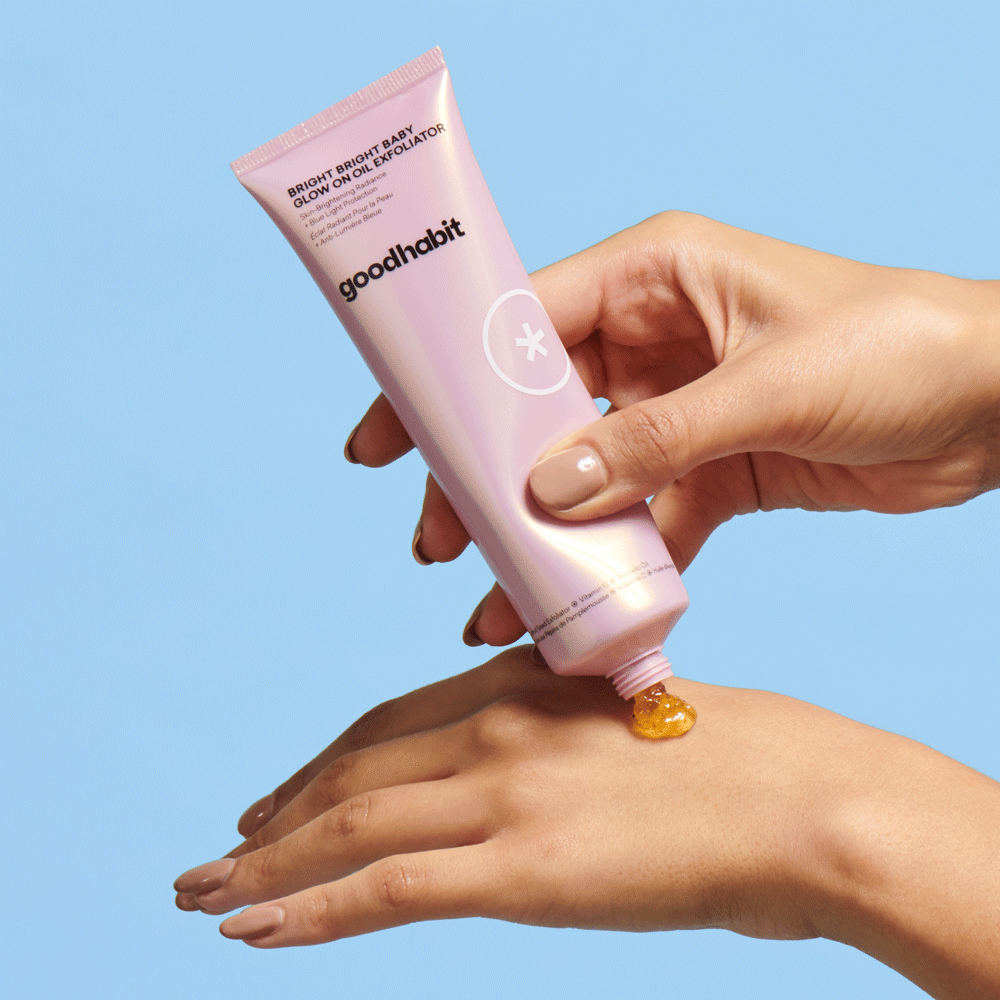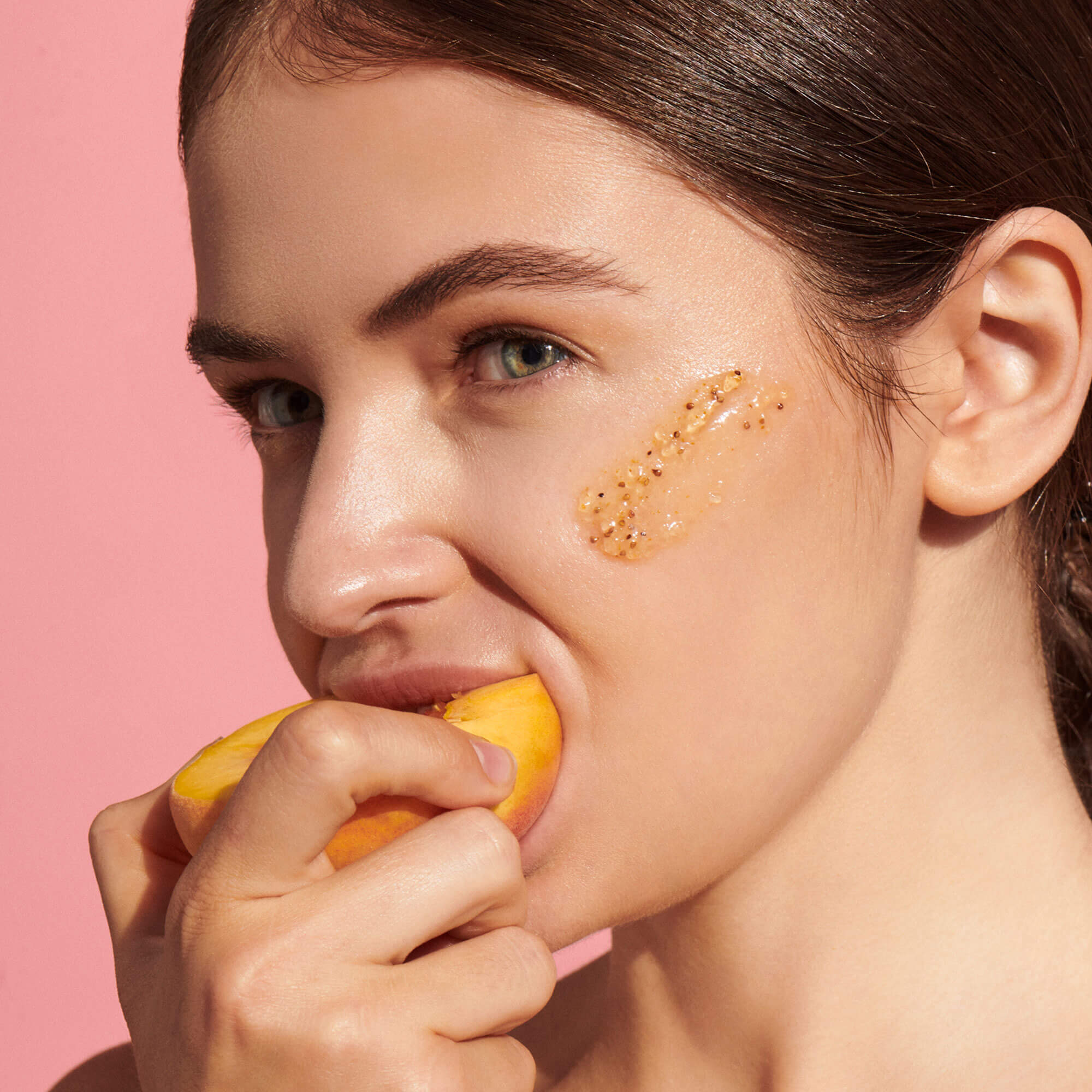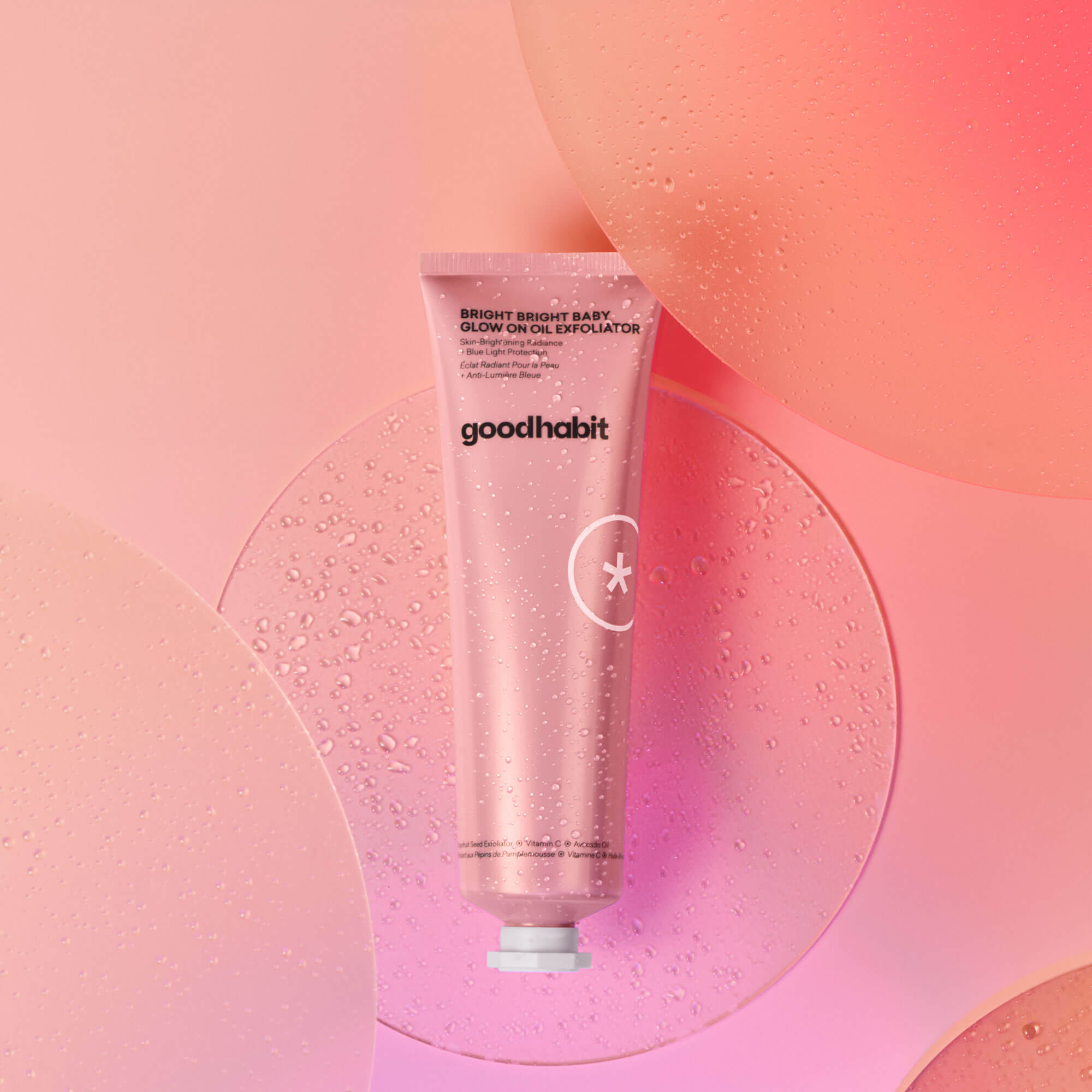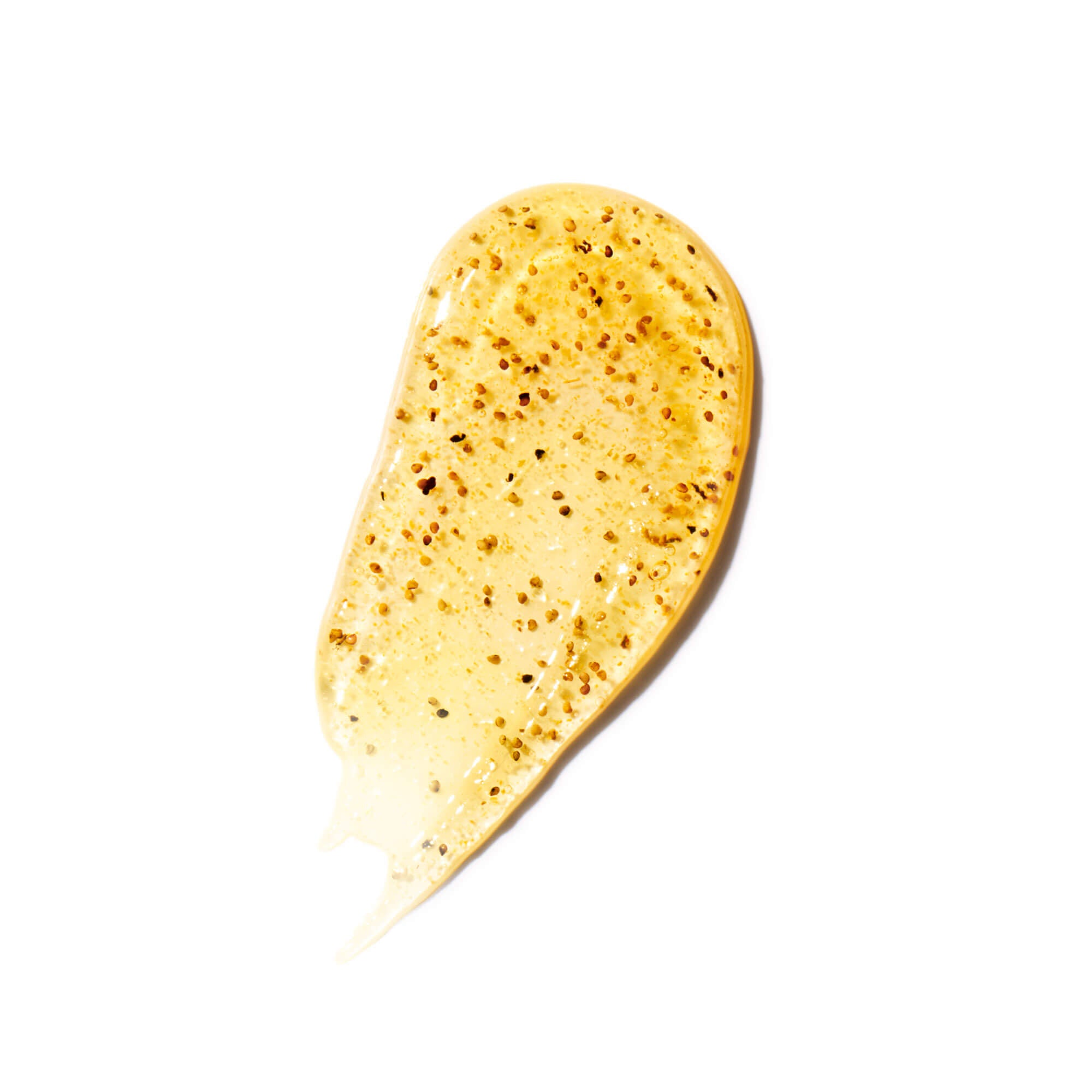 Glow On Oil Exfoliator
$42.00
Gentle exfoliation to remove debris and dead skin cells from your skin's surface is a good habit, but doing so without compromising your skin's barrier is so much better.
Gentle exfoliation to remove debris and dead skin cells from your skin's surface is a good habit, but doing so without compromising your skin's barrier is so much better.
Our Glow On Oil Exfoliator does just that, allowing you to cleanse, brighten, and nourish your complexion in a single step. Fusing the powers of physical and biochemical exfoliation, this gentle-yet-effective cleanser is packed with nutrient-rich oils that work to smooth, soften, and brighten skin instantly.
100% natural exfoliants like grapefruit and strawberry seeds gently remove impurities and surface buildup without stripping or irritating skin, while our Vitamin C-rich fruit enzyme blend of pineapple, honeydew, desert lime, and quandong remove dead skin cells beneath the surface to help brighten and even out tone. The replenishing oil complex of avocado, apricot, and prickly pear work to nourish and restore your natural moisture barrier, creating a plump, smooth, glowy appearance.
Fun fact: Your skin naturally renews itself every 28 days, and during this process, dead skin cells accumulate on the surface, blocking your pores and creating a dull appearance. Use this oil-based exfoliator once a week to help that natural process while prepping your complexion to absorb the formulas you layer on afterwards.
The triple transformation texture starts as a gel, instantly transforms into an exfoliating oil once massaged on your skin, and then again into a milk when rinsing with water to reveal a soft, smooth, supple complexion that radiates youth.


Shake well before use. Dispense into hands and massage over clean, dry skin. Add water and continue massaging to emulsify (oil will turn milky white). Rinse thoroughly. For best results use 3-4 times a week.
Active Ingredients
THD ASCORBATE - A more stable version of vitamin C, known to be as much as 50x more powerful than standard L-ascorbic acid. tetrahexyldecyl ascorbate (THD ascorbate) targets visible signs of aging, including dullness, loss of firmness, redness, fine lines, and wrinkles. This powerful antioxidant also helps brighten skin, reducing the appearance of dark spots and hyperpigmentation, while defending against environmental stressors.

BRIGHTENING FRUIT BLEND (Pineapple Enzymes, Jack Fruit Extract, Grapefruit Seed Extract, Electric Daisy Extract) - Powerful natural brighteners, rich in Vitamin C and antioxidants

Pineapple Enzymes - Naturally enhances exfoliation without over drying skin. Reduces the look of dark spots to improve skin brightness, helps to clear congestion and minimize the appearance of enlarged pores.

Honeydew Extract - Rich in vitamin A, which helps increase the rate of new skin cell formation and create a more even tone and texture, while decreasing the appearance of pores. Possesses natural antioxidant and anti-inflammatory properties than can soothe and calm irritated skin, helping to fight premature signs of aging.

Quandong Fruit Extract - This Australian super fruit is a natural alternative to AHAs, gently exfoliating and rejuvenating the skin. Quandongs are the second highest antioxidant fruit ever measured and contain twice the amount of vitamin C in oranges - helping to stimulate collagen production to plump up skin, even skin tone, reduce dark circles, and soften fine lines.

Desert Lime Extract - Rich in Vitamin C, a powerful antioxidant that helps rejuvenate the skin, enhance firmness, and even out tone.

100% NATURAL EXFOLIANTS (Grapefruit Seed & Strawberry Seed) - Gently exfoliates, buffing away dry skin and dulling, dead skin cells, revealing a renewed and glowing complexion. Leaves skin smooth, soft, and refreshed.

REPLENISHING FRUIT OIL BLEND (Avocado Oil, Apricot Oil, Prickly Pear Oil) - A highly-nourishing trio of fruit oils

Avocado Oil - Intensely hydrates, soothes, nourishes, and replenishes skin, while locking in moisture for a soft, plump, hydrated complexion.

Apricot Oil - Rich in Vitamins C, E, and A, this super hydrating oil helps to reduce follicle dryness and balances out uneven skin tone. Leaves skin soft, radiant, and thoroughly nourished, while reducing the appearance of face wrinkles, fine lines, and blemishes.

Prickly Pear Oil - A rare, antioxidant-rich oil with deeply restorative properties that promotes cell regeneration and skin repair, thanks to its high content of essential fatty acids. Prickly Pear Oil is known to moisturise and soften wrinkles, stimulate new cell growth, calm inflammation, help restore elasticity, encourage collagen production, and promote a more radiant, even-toned complexion.

Grapeseed Oil - This antioxidant powerhouse is 20 times greater than that of vitamin E, and 50 times greater than that of vitamin C. This lightweight oil penetrates skin quickly, leaving it soft, supple, and moisturized. It also helps reduce dark spots, firm skin, and reduce the appearance of both fine lines and wrinkles.

BLU5 TECHNOLOGY - Minimizes the effects of blue light damage while shielding skin against future exposure.
Other Ingredients
Vitis Finifera (Grape ) Seed Oil, Persea Gratissima (Avocado) Oil, Coco-Caprylate, Caprylic/Capric Triglyceride, Glyceryl Citrate/Lactate/Linoleate/Oleate Glyceryl Caprylate, Citrus Grandis (Grapefruit) Peel Powder, Fragaria Vesca (Strawberry) Seed, Polyurethane-79, Prunus Armeniaca (Apricot) Kernel Oil, Tetrahexyldecyl Ascorbate, Cucumis Melo (Melon) Fruit Extract, Acacia Victoriae Fruit Extract, Citrus Glauca Fruit Extract, Opuntia Ficus-Indica (Prickly Pear) Seed Oil**, Santalum Acuminatum Fruit Extract, Ananas Sativus (Pineapple) Fruit Extract, Astragalus Membranaceus Root Extract, Carthamus Tinctorius (Safflower) Seed Oil, Spilanthes Acmella Flower/Leaf/Stem Extract, Ubiquinone, Helianthus Annuus (Sunflower) Seed Oil, Quercus Suber Bark Extract, Cocos Nucifera (Coconut) Oil, Oak Root Extract, Narcissus Poeticus Callus Extract, Glycine Soja (Soybean) Oil, Oryza Sativa (Rice) Extract, Oryza Sativa (Rice) Germ Extract, Water/Aqua, Polyglyceryl-3 Caprate, Polyglyceryl-4 Cocoate, Glycerin, Silica, Tocopherol, Polyglyceryl-3 Diisostearate, Glyceryl Undecylenate
Ingredient obsessed? We feel you. Click here to read all the fine print about the ingredients in Glow On Oil Exfoliator.
Good for a physical exfoliator
This is a great exfoliant especially when wearing makeup. I am not a huge fan of physical exfoliants but this one left my skin so soft.
Very nice
I really like this for a physical exfoliation, I do wish the pieces of seed were a bit more refined to further reduce the feeling of abrasion but overall this is a GREAT way to keep your skin happy! It's really helps the look of pores & overall radiance
Love it!
I really love how gentle this scrub is, the particles are sparse and not too gritty. The oils leave a slightly balmy effect on the skin and it feels very soft and nourished
The Perfect Gentle Exfoliator
This product is a great gentle exfoliant. I've been using twice a week for a little over a month now and I'm in love. I usually don't use exfoliators because my skin is super sensitive but this product is perfect for someone with sensitive skin. It has softened and plumped my skin. All of my tiny dry bumps have gone away as well. I highly recommend this product.
Beautiful product
Although a little rough on my sensitive skin, product is beautiful, unscented and washes everything off beautifully. Left my skin smooth and glowing ✨️